We are embarking on a new journey here in Oakland, as SSW members Mike Boo and Asonic Garcia are curating a new monthly live series. We are building a community here in Oakland, bringing the best of the beat maker world together with the best in street art to a place of inspiration, collaboration, and intellectual bomb droppin'… this is a podcast for the pilot run of the "Smart Bomb" series being held in Oakland, CA featuring the new and best local live beatsmiths,street artists,and culinary artists coming together to build, show and improve into a community of collaboration and astral projection…COME THRU this FRIDAY 3/15 to the LEGIONNAIRE SALOON
SMART::BOMB v.1 podcast by asonic garcia
We have released our new tape, "Skyhook Precursor".
It is available now at: http://mg1214.bigcartel.com/product/skyhook-precursor
about the album:
Skyhook -"Skyhooks are a theoretical class of tether propulsion intended to lift payloads to high altitudes and speeds. The name skyhook is a reference to an imaginary hook that hangs from the sky."
"Skyhook Precursor" is the latest limited edition cassette installment from the Secret Sidewalk collective. Recorded in a single session at the band's new West Oakland studio home, this piece of a music is a slice of the everyday organic creative process- five individuals of different influences but shared sensibilities communicating through the non verbal syncopation of improvisation. This recording reflects the constant progress of new, raw ideas and thoughts translating into textures and vibrations forming and evolving along with a band that is defining and developing a new, vanguard sound. This cassette featuring the full quintet is just the first of many Secret Sidewalk projects released on our new tape imprint, MG1214. This will be a rare artifact in time, so do not sleep on adding this to your library.

SIDE A Sample:

SIDE B Sample:

Secret Sidewalk live @ Viracocha (May 2012)

Secret Sidewalk + Alex Pinto Group w/ David Boyce LIVE at Viracocha SF.
Saturday, November 17th 8:00PM (show at 8:30)
Tickets are $10 - $20 sliding scale

Hello friends. We again have the pleasure of playing a jazz show at the beautiful Viracocha venue.
This will be an event thrown by the great folks of SF OFFSIDES, which will feature THE ALEX PINTO GROUP with guest DAVID BOYCE (Broun Fellinis), as they perform a tribute set of the underrated genius Sonny Sharrock's seminal album "Ask the Ages". If you do not know about Mr. Sharrock and this album..then you are lucky to have the great experience of discovering this:

We are blessed to be a part of this night.Please come share it with us.
MG1214 update!!! For a limited time only there are CUSTOM hand built tape covers of the Bakunawa cassette. only 3 have been made.never had a tape case that also looked like a robotech/gundam robot? wow, your slippin. nows the time:

buy the Bakunawa cassette here:
http://mg1214.bigcartel.com/product/bakunawa-tape-1
good folks..we are truly sorry for this blog's inactivity. in no means does it reflect our lack of movement, our business is actually the reason why we haven't updated much. but Asonic is here for the Dennis Lee Eckersley relief save, and to update you guys with everything…
First off we have launched our own Cassette collective, imprint, MG1214!!!!!!!!!.
Check it out HERE: http://mg1214.bigcartel.com/
This will be home to a constant slate of one off, very limited edition releases by the band, side projects, and solo members. We are encapsulating the true essence of DIY and are handmaking every tape just for you.

We released a special Halloween tape, "eye eye eye", which sold out in minutes"

Also, out RIGHT NOW are tapes from PU22L3 and Bakunawa: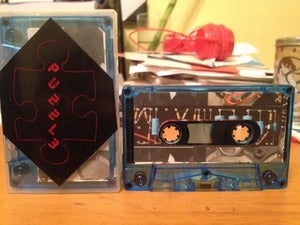 buy it here: http://mg1214.bigcartel.com/product/pu22l3-tape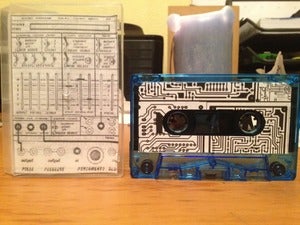 buy it here: http://mg1214.bigcartel.com/product/bakunawa-tape-1

We have many more tapes in the works to be released very soon such as:
Secret Sidewalk - "Skyhook Precurser"
The Edomites (Pu22L3 & Mike Reed)
Mike Boo/Asonic Split tape
The Suka tape
Marcstep

one last time visit us HERE: http://mg1214.bigcartel.com/
We have the pleasure of playing BOTTOM OF THE HILL in SF this evening with
NOMMO OGO and CANDLE LABRA. our set may sound a lil somethin like this, but much much louder. and completely different. mysterious, i know.
The San Jose/South Bay area has become a launch pad for forward thinking music with many artists and collectives throwing great events bringing the community together…One of these events is a weekly called "The Helm" with residents Dranal, KN1, and Krikit Boi bringing you the best in future sound. We are happy to play the next edition next Wednesday at the Brittania Arms in San Jose… come through enjoy!!! check out more info here:
http://www.facebook.com/events/262862903814559/